Notorious Plagued Characters - 1
Edit
A special set of zombies, classified as NPCs: Notoriously Plagued Characters. When these zombies are slain, they are kept by the player that defeated them. 5 differently sculpted zombies may be turned in for a powerful vault weapon.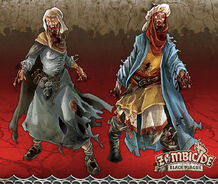 NPC types Edit
Nurse x4
Jailor x4
Dancer x4
Moor x4
Dwarf x4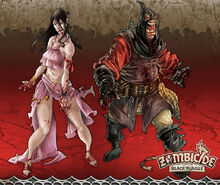 Vault Weapons Edit
Orcish Bow
Heavy Crossbow
Dwarven Shield
Additional Items Edit
20 White bases (to help distinguish from regular zombies)
12 spawn cards
Ad blocker interference detected!
Wikia is a free-to-use site that makes money from advertising. We have a modified experience for viewers using ad blockers

Wikia is not accessible if you've made further modifications. Remove the custom ad blocker rule(s) and the page will load as expected.