DEADEYE WALKER
Edit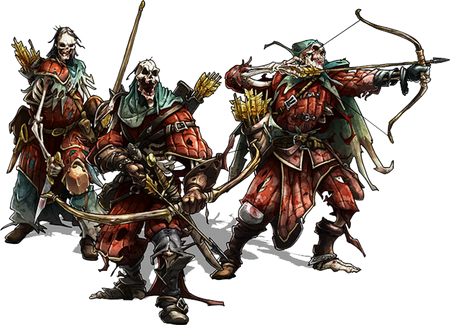 Target Priority: 2
Actions: 1
Min. Damage to destroy: 1
Experience provided: 1
Special Rule: Deadeye Walkers Attack whenever they activate while having a Line Of Sight on a Survivor (or more) at Range 0-3. Then, they perform a standard Zombie Attack on the designated Zone. If several Zones are eligible, they choose their target according to these priorities:
1- The Zone with the most Survivors.
2- The noisiest Zone.
3- If all eligible Zones have the same amount of Survivors and Noise, the players choose.
Ad blocker interference detected!
Wikia is a free-to-use site that makes money from advertising. We have a modified experience for viewers using ad blockers

Wikia is not accessible if you've made further modifications. Remove the custom ad blocker rule(s) and the page will load as expected.